m
o
m
e
n
t
s
That Were
Meant to Be
h

a

p

p

i

l

y

e

v

e

r

a

f

t

e

r

in North Georgia
Few occasions are celebrated as elegantly and joyfully as a wedding at Chateau Elan Winery & Resort. From luxurious ballroom receptions to intimate vineyard ceremonies, the North Georgia wedding venues across our 3,500-acre property offer unlimited opportunities for you to create the wedding day you've always imagined.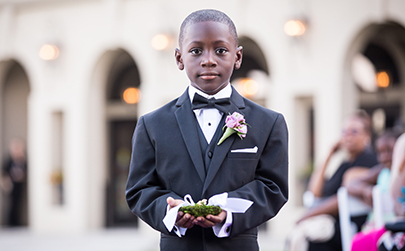 Fairytale Settings, Indoors And Out
From our barrel-lined Cask Room to the light-filled Atrium, discover dozens of unique and exquisite venues for your dream wedding.
Services & Amenities For Weddings
Experienced and Dedicated Catering Team
50,000 Square Feet of Unique Event Space
On-Site Activities and Events
Ten On-Site Food and Beverage Outlets
Hotel Recommended Vendor List
Complimentary Parquet Dance Floor
Six On-Site Audio-Visual Partner
Timeless Table Linens and Place Settings
Butler-Passed Hors d'oeuvres
Contemporary Chef-Curated Menus
Complimentary Guestroom for Wedding Couple
Discounted Guestroom Block
Complimentary Cut Cake and Plated Sheet Cake
What Brides &
Grooms Love Most
Stunning Location
More than just breathtaking backgrounds, our 3,500 acre resort property exudes an elegant ambience around every corner.
Make It A Weekend
With so much to experience, it's easy to turn your wedding day into a weekend of festivities at Chateau Elan.
Winery and Vineyards
We know what it takes to plant a seed, care for it, water it, and watch it grow into something enduring and magical.
Perfect Proposals
Our all-inclusive proposal package includes everything you'll need to pop-the-question in style.
Heard Between The Vines
Chateau Elan is amazing!
"We got married at the end of October last year . We had 28 people join us (we chose the Intimate Wedding package) - Emily was amazing to work with from day one. Everyone really enjoyed their time there. Chateau Elan is truly gorgeous and I am so glad we came from FL to get married there! I highly recommend this magical winery!"
-Jodi Van Schaick on WeddingWire, October 2018
Best wedding decision made! Venue, hotel, winery, food & service was perfection!
"I am an out-of-town bride and fell in love with Chateau Elan during a visit a year before our wedding. I knew I HAD to get married there after seeing a wedding take place on the Matisse Lawn. The venue is not only beautiful - the woods, vineyard, rose garden, etc. - but the staff is ABSOLUTELY amazing."
-Dianne on WeddingWire, April 2019
Perfect Venue, Great Service
"The venue was so awesome and the renovations are stunning! Ruth and Sherry were fantastic to work. The day of the wedding, they blocked off the ceremony to make sure the other hotel guests not a part of the wedding weren't passing through. It was such a big help! "
-Mallory Myrick on WeddingWire, July 2020
It was beautiful!
"This was the first place I went and it was amazing. The atrium was where the ceremony was held and the Elan Ballroom was where the reception took place. The decor was just what I wanted, the food tasted great and I felt it was just what I wanted. "
-Dominique on WeddingWire, March 2019